Sccm Configuration Manager Trace Log Tool
This post is pending since long and finally has come out. CMtrace.exe (Configmgr guys favorite tool) is log file viewer which is friendly,lot more easier to files with.log extension.To know more about about cmtrace log and its benefits, read post. This tool can be downloaded from Configuration manager 2012 R2 tool kit.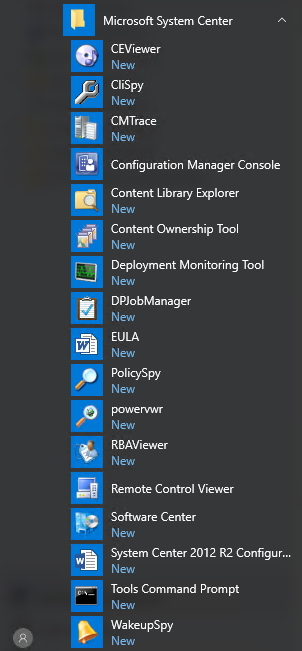 Download and install the toolkit.After the install,You will find CMTrace in C: program files (x86) Configmgr 2012 toolkit R2 clientTools. Posted blog on How to install CMTrace using application model.In this post,Garth explained,how to copy the CMtrace tool to C: windows system32 and from there you can double click this tool to read.log files.
In my post,I will show you,how to make this tool as default log viewer for all users without the need of going to system32 and double click cmtrace.exe. This process consists of 2 applications (both share common source),each with one deployment type. The reason for choosing 2 applications is because one app is for Computer (to copy cmtrace.exe) and other is for User to set default log viewer. I did not try the method by creating single application with 2 deployment types,1 copy cmtrace to computers and other for users that does the registry key changes.If you would like to try this method and if it works, drop your solution using the comments section. Before we start creating applications,download the source files from. This zip file contains 3 files 1)CMtrace (5.00.7958.1000) 2) Copy_CMTrace.bat 3) Set_CMtrace_Default_Log_Viewer.bat.
We will use the same content (zip file) to create 2 applications to achieve this task. So first create application 1) Copy CMtrace using but don't create any deployment,just only application with deployment type. Distribute to DP's. After you are done with Garth post,you will see something like below with application and its deployment type.
Now lets create Application 2) CMTrace Default Log Viewer.Creation of the application with script as deployment is similar to other applications you normally create but one thing you need to look at is,detection method which is given below. Right Click and choose create application Select manually specific application information Enter the application Name You can configure this section as you need else click next Click Add Deployment Type select manually specific the deployment type information Enter the Deployment Type Name Select the content location and installation program as shown below. I know you posted this over a year ago but. I just cannot get it to detect on the HKCU key. I've combined both your instructions and Garth's instructions in to one app using the Powershell App Deploy Toolkit so that I could write the HKCU keys to each user (plus default).
It installs fine, the keys are written to the correct location but on my detection it refuses to even detect on the existence of the Software Classes Log.File shell open command key. Medical Terminology Made Easy Fourth Edition. If I remove the detection on the key and only use a detection on the existence of cmtrace it detects fine.